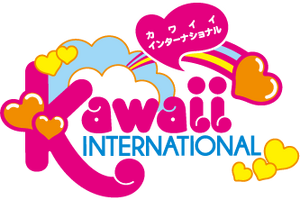 Kawaii International is a show on NHK World that debuted in 2012. Similar to Tokyo Fashion Express, its focus is on the latest and hottest fashion trends in Japan, but with more emphasis on the "Kawaii" (cute) style.
Tokyo Kawaii Trends - Cover the latest in kawaii trends
Tokyo Photo Book - Pictures and interviews with local fashion leaders.
Kawaii Showoff - Photo contest where fans from around the world send in photos with a theme and a famous Japanese kawaii leader picks the winner.
Kawaii Tutorial - Kawaii experts share their techniques to achieve their look
Kawaiipedia - Experts give an in-depth look into the history of kawaii
Kawaii Around the World - Video clips from kawaii fans around the world
Mari Sekine - Host
Melody Yoko Reilly - Host
Misha Janet - Host
Ayumi Katrina - Announcer
Masuda Sebastian - Art Director
Takuho Asanuma - Computer animation
Manabu Nagayama - Music Director
Go Sato - Music Programmer
External Links
Edit
Ad blocker interference detected!
Wikia is a free-to-use site that makes money from advertising. We have a modified experience for viewers using ad blockers

Wikia is not accessible if you've made further modifications. Remove the custom ad blocker rule(s) and the page will load as expected.